You Don't Have to Take Our Word for It!

Here's what some of our satisfied customers have to say about Byrd Automotive Repair: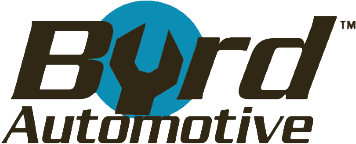 05/20/2023
Quality work, with a family atmosphere. The crew at Byrd Automotive are some of the most reputable folks you'll find around central Kentucky. Highly recommend for all of your automotive repair needs.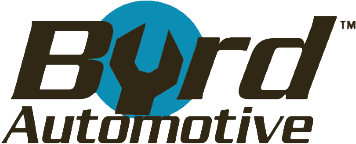 04/22/2023
I have been coming here for all my auto maintenance and repair needs for at least 15 years. Low key very knowledgeable well trained staff, family-owned business. Highly recommended without reservation.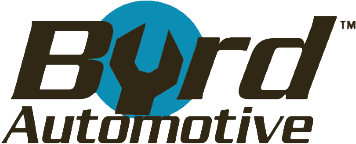 01/04/2023
My family and I have used this repair shop for years. Gene and his team have always taken great care of us and our cars. They are trust worthy and honest. I would highly recommend them for all of your car care needs!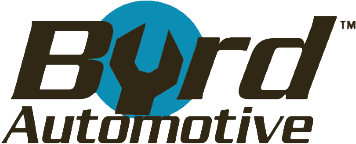 10/12/2022
They do excellent work. They are honest and very helpful. Been using them for many years.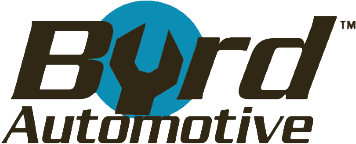 10/10/2022
I would not trust anyone but Byrd Automotive for all of my car maintenance. Very honest and reliable business.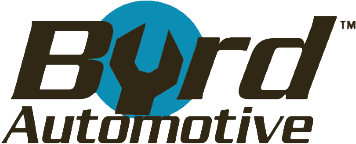 07/12/2022
Excellent, prompt and reasonably priced service! I am so glad I found this business, run by honest, kind and knowledgeable mechanics.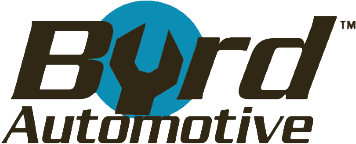 06/13/2022
I've taken my car to Byrd Automotive for a couple of years. They're always honest, professional and reasonable. Can't say enough good things about them. Gene made my day when I called to see what was wrong with my vehicle this time. I was thinking I was in for a costly repair but to my surprise and excitement it was a minor thing. Thank you Gene for your honesty and professionalism, it's greatly appreciated!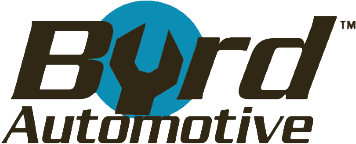 04/20/2022
I had called around to many places for my repairs and some of these places were just so astronomical in pricing for a problem that I thought was electrical. Byrd had beaten every price that I was quoted by a lot. One company quoted me $400 just to find the issue. I couldn't imagine if I would have had to pay $400 for an issue that wouldn't even have been an electrical problem, on top of whatever else they would have charged me. Come to find out it was just my bad luck that things were going wrong all at once and had nothing to do with an electrical problem. Byrd fixed my issues, didn't overcharge, and got the job done in a timely manner. I knew nothing about Byrd and had never even heard of their shop but I am glad I called and took that leap for my repairs. Thank you! I plan to use them going forward for any other repairs I may need.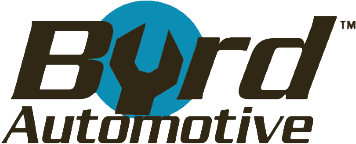 02/01/2022
I have had great experience's with the gentlemen at Byrd each time I have taken a car in for repair. They are good at what they do, honest, and reliable. They take away the stress of the unknown when it comes to auto repair because they are trustworthy mechanics who will do what they can to get you back on the road, without trying to up-sell you for unneeded repairs.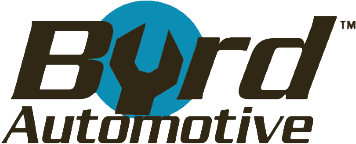 01/26/2022
Great service! Very dependable and reasonably priced labor. Still very friendly and reasonable priced labor! That's why I keep going back!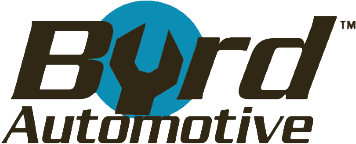 07/25/2021
They always take care of me.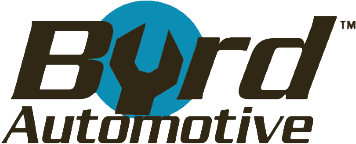 05/04/2021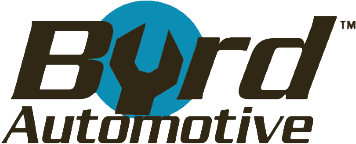 04/30/2021
They worked on (my) family members car, they seemed very knowledgeable, took time to explain, and did good work with the repair. They specialize in Toyota and ? If I didn't drive Honda and do the work myself I'd absolutely be back.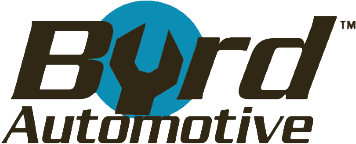 04/27/2021
Great place to have your vehicle worked on. They will not take advantage of anyone!! They are fair on their price and I totally trust them with all my vehicles.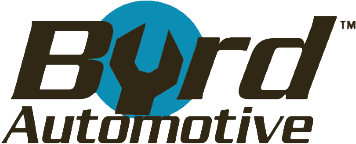 04/20/2021
Been using Byrd Automotive for years. Always professional, honest & friendly service!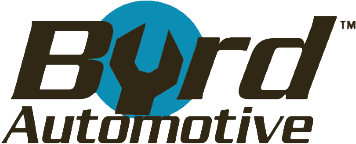 03/26/2021
I've used Byrd Automotive Repair for years on multiple vehicles. They've always provided excellent service. Trustworthy and very reasonably priced. I would highly recommend them.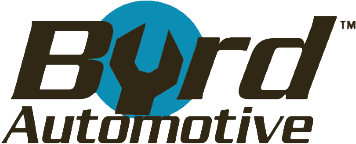 03/25/2021
I have been taking my Toyota matrix to Bryd since I purchased it in 2012. I have never had a single situation in which I wasn't pleased with the work that they do. I trust them to do a great job and be completely honest about what should be a priority in maintenance. I recommend Bryd to everyone I know!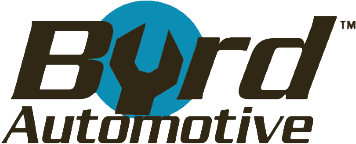 03/24/2021
I have used Byrd for many years, always great service.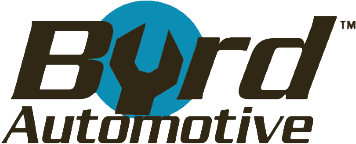 03/14/2021
Every experience has been great. They are honest and knowledgeable. I really appreciate these guys, especially Cameron?s work on our last service.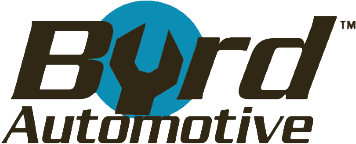 03/06/2021
These guys aren't afraid to tell you that you don't need an expensive repair. Twice in five years (two different vehicles) they've made a minor fix to resolve an issue that other places had assured me required a whole new sub-system. Another time they fixed a problem that other shops had given up on even locating the problem. I've stopped taking my vehicles anywhere else. If you have a Toyota/Lexus, you'd be foolish to take your vehicle anywhere else.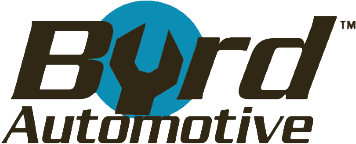 03/04/2021
Byrd's has worked on 3 of our family vehicles. They offer courteous service, affordable fair pricing and a timely return of your vehicle. Not originally being from the area it's super nice to have found a repair shop that is trustworthy. I would highly recommend them.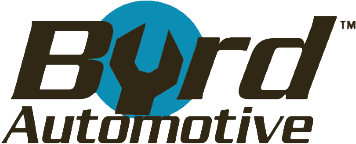 03/01/2021
Wouldn't take my truck anywhere else. Honest, family owned. Don't laundry list you like some places do. Great with Toyota. Highly recommend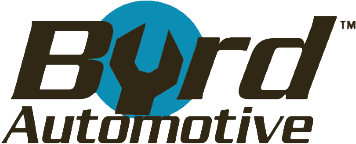 02/25/2021
I trust these guys with both my vehicles!!! We have over 250K miles on both vehicles and these men have kept us running just as good as we were when we drove them off the lot 12 years ago! Great quality and I Love that the choose to do what is right and best for their customers!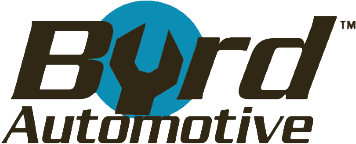 02/23/2021
Great people. They do honest work and will never steer you wrong. I have been coming here for 10+ years.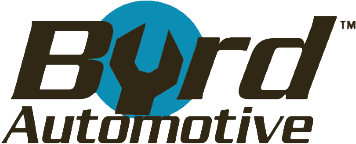 02/07/2021
Bryd Automotive Personnel are always professional, on time and stand behind their work. They go above and beyond to keep their customers happy and safe on the road.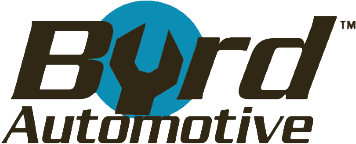 02/03/2021
Great service. Better people. Highly recommend the gentlemen at Byrd for any vehicle maintenance.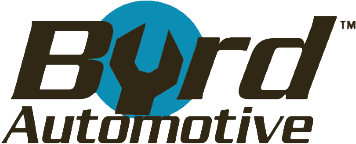 02/02/2021
Byrd Automotive is the only place in town I would take my car, tell them it's making a funny noise, and trust that they will find the problem without ripping me off! I've done this twice and both times they investigated, called with a quote and time frame, and delivered on both of those! I also take my car here for all oil changes. They have fair prices, communicate well, and are realistic on the timelines they give. You won't regret taking your car to Byrd!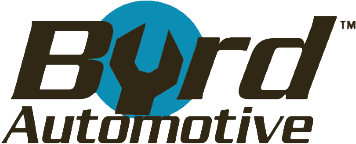 02/01/2021
We have been taking our vehicles to Byrd's for over 10 years. They're the best!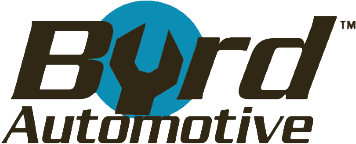 Professional Service
01/15/2021
These guys are excellent and I would highly recommend them. Very professional and high quality work.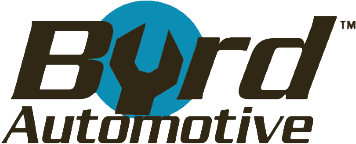 01/17/2021
My name is Phil Stacy. I have been using Byrd for over 28 years now and recommend anyone who ask me for a honest and liable mechanic. They work on all of my friends and family cars and trucks and not once heard of a complaint. Highly recommend!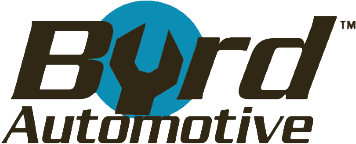 01/17/2021
My husband and I have taken our vehicles to Byrd Automotive for over twenty years; and when our kids were old enough to have cars, they too went to Byrd Auto for service. We have always found the team at Byrd to be caring and professional, as well as honest and forthcoming. Gene Byrd, the owner, helped my daughter find her first car, a used 2002 Honda, which gave her a good ride for over eleven years. As a parent, it made me feel good knowing that the car was taken care of by the Byrd team. I recently had them look at what I thought would require a new alternator, but after Cameron's inspection, ended up being a loose connection. Their honesty and care saved me money and worry. Cameron took the time to make sure that the car was in good working order following the repair, and charged me very little. I would definitely recommend Byrd Automotive.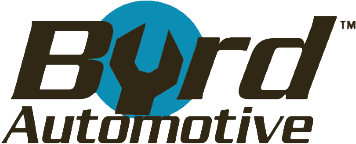 01/16/2021
This is the place to go if you have any issues with your car or truck. We have been going to Byrds since they opened. They are honest, hard working, top quality and their attention to detail is outstanding. They are a blessing to their community. Thanks again for your service today.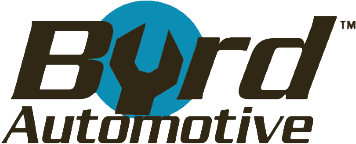 01/15/2021
Been bringing my cars to Byrd Auto since 2010. They don't try to upsell you, they're honest, reasonably priced, and I wouldn't take my car to get it serviced by anyone else. Would highly recommend!.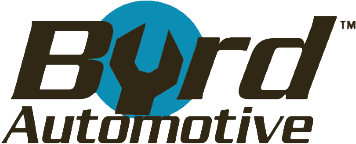 01/15/2021
My husband Tedd has been going to Byrd Auto since 2010 and he suggested that I start taking my car here. I've been happy with the service and the staff is very friendly. I would recommend bringing your car here as well!.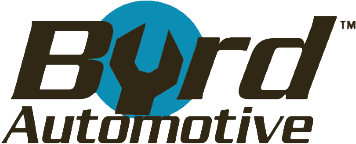 Oil Change
, near
Lexington, KY
01/14/2021
These guys are very professional and knowledgeable which are the 2 most important things I am looking for in automotive service. As a bonus their prices are reasonable and they are easy to do business with. I would highly recommend them to anyone looking for trustworthy repair service.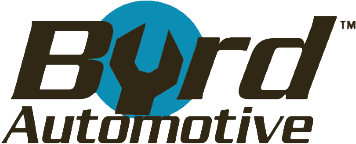 01/11/2021
Have been going to them for years.. couldn't ask for friendlier people or better service.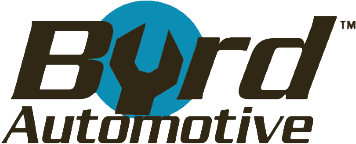 01/11/2021
We have been taking our family vehicles of various makes to Byrd's for years. Quality work, trustworthy and fair.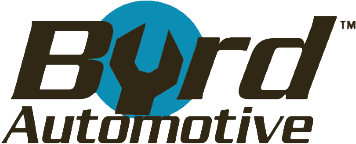 01/09/2021
Several people highly recommended Byrd Automotive. I took my car in for what according to the manual and how my car drove, was the catalytic converter. They found the problem wasn?t the catalytic converter. As someone that was convinced it was the catalytic converter they could have said that?s what it was along with the real problem, they fixed only the problem and didn?t rip me off. So nice to have honesty and know they are addressing the true issue with your vehicle. I highly recommend Byrd Automotive not only for their honesty but the time they take explaining what they did to find the problem and how it affects your vehicle, along with timely service. Thank you Byrd for taking good care of my car, it runs so much smoother.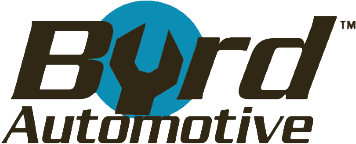 01/05/2021
I have used Byrd's Automotive for many years. I will continue to use them for years to come. I have always found them to be professional, timely, and friendly. But what I most appreciate about them is their devotion to honesty and fairness. I have come to implicitly trust them over their recommendations for my vehicles.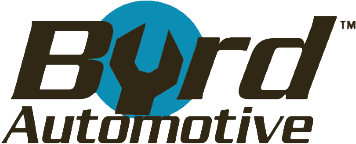 01/03/2021
I take all my vehicles to Byrd Automotive. They treat you like family and do excellent work. I highly recommend Byrd Automotive to all my friends and family!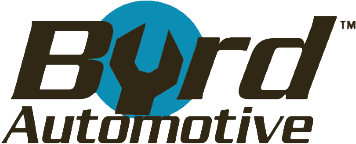 12/31/2020
I have trusted Byrd Automotive with several different vehicles over the years and have always been satisfied with the work they have done. They are honest, knowledgeable, reliable and friendly which is the reason I have recommended them to family and friends. Whether it is major work or something routine they make sure it is done right and at a reasonable price. I recommend them without any hesitation!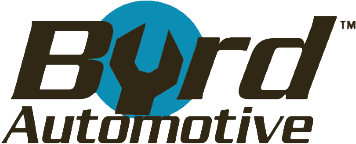 12/31/2020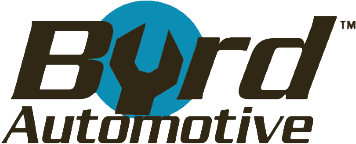 12/21/2020
Byrd Automotive has absolutely the BEST mechanics in the area. They are so very honest, reliable, and do quality work. My husband and I have been their customer for over 4 years now and won't take our vehicles anywhere else!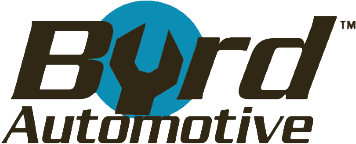 12/20/2020
Always excellent! Would never go anywhere else!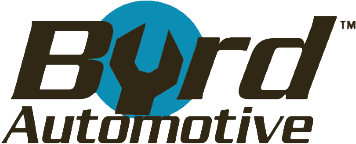 12/19/2020
We have been customers of Byrd Automotive for about 30 years. They are trustworthy and reliable. Their work is always completed in a timely manner. They are courteous and friendly, very knowledgeable, and charge a fair price. Sometimes they do not charge enough, I think! We highly, highly recommend this business.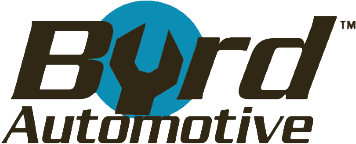 12/10/2020
Honest, Dependable. Great service!!! Have been going to Byrd Automotive for around a year and a half and I have been very satisfied with all work. Will not take my Toyota's anywhere else but Byrd Automotive. Thank you for everything.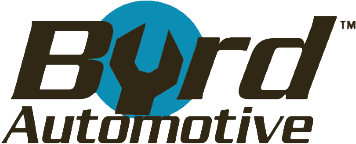 12/10/2020
I have been a customer for 18 years and have always been happy with their work. They are courteous, honest, knowledgeable and stand by their work. I recommend them to everyone.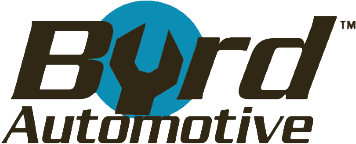 12/08/2020
Excellent in every way! This is best shop in central Kentucky!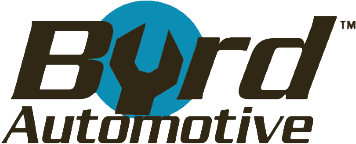 12/08/2020
I use Byrd Automotive exclusively for my car servicing needs. They are very knowledgeable and treat you right. The very best auto mechanic in the area.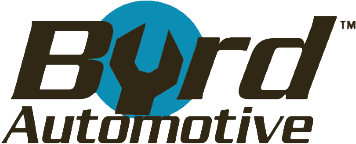 12/08/2020
I have been a customer of Byrd Automotive from their early days, and continue to take my cars to them because of their honesty, quality of service, and friendly customer service. I highly recommend them.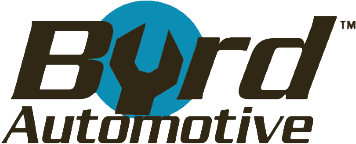 12/07/2020
Friendly, hardworking staff that offer fair, affordable pricing.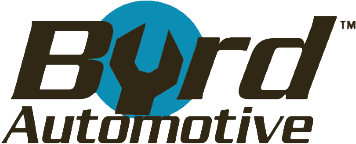 12/04/2020
Always does great work, and honest. Definitely will not try to do things that are not needed.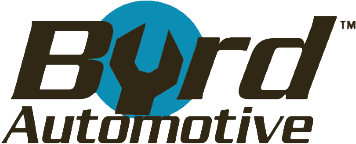 12/04/2020
Outstanding workmanship. Professional. Honest. Courteous. I am 100% comfortable with anything they suggest and with how they do it.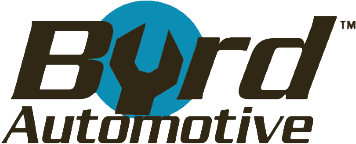 Brakes
, near
Lexington, Kentucky
12/04/2020
Once again we are so pleased with recent car repairs they?ve made and the very reasonable price paid. They have been keeping our automobiles in great shape for many years. I strongly recommend Byrd for virtually any kind of vehicle. These are truly good, honest people.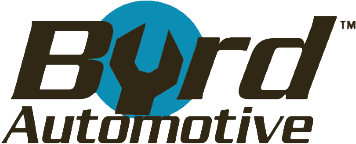 12/03/2020
They obviously take pride in a job well done!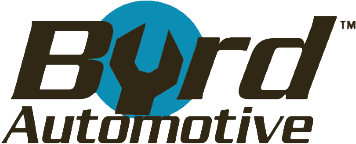 12/02/2020
I have been taking my vehicles to Byrd Auto for over 15 years now. I trust them explicitly. Simply put, they just do great work!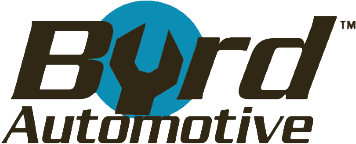 11/26/2020
The only mechanics I trust! Very professional, knowledgeable, honest, trustworthy and capable. I live in Lexington but the drive to Nicholasville is worth it knowing that my car is in good hands. They've never tried to upsell me on unnecessary repairs and are always looking for ways to save me a buck. They've been keeping my 25 year old car going for years now, I highly recommend this place!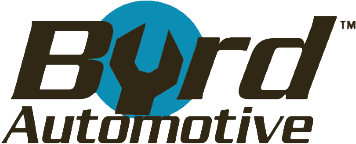 11/25/2020
I have used Byrd's services for over 20 years and have always been happy with the results.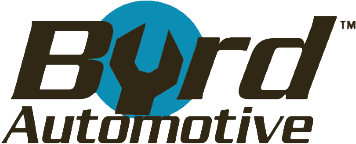 11/20/2020
We trust Byrd Auto totally because they have repaired our cars and our daughters cars for more than 20 years, with honesty and integrity. It would be fun to estimate how much money they?ve saved us over the years!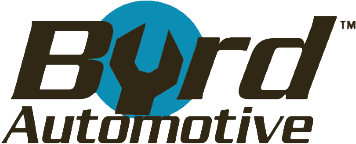 11/20/2020
The excellence of car repair and maintenance you would not find anywhere else in the world.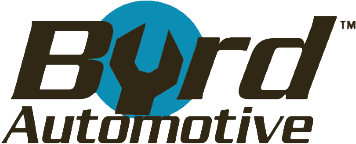 11/19/2020
They are all very knowledgeable, professional & friendly! I was referred to them by a friend years ago and have trusted them with my cars ever since. I have had various work done on both of my vehicles & have never felt it was an unnecessary recommendation or that I was overcharged. These guys are great & I highly recommend them!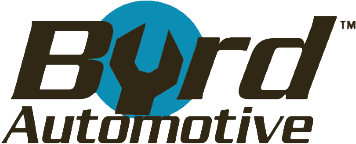 08/19/2020
Great staff, they are very dependable. We exclusively use them and have for years.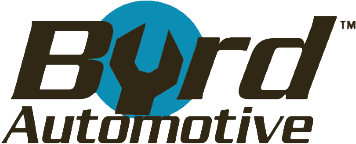 08/09/2020
Gene, Hayden and Cameron are excellent. We've been taking our vehicles to Byrd's for years. I've recommended them to others over the years and they've found the results to be the same. I trust their diagnosis and have found their service to be excellent. We would highly recommend them. Thank you. Brian.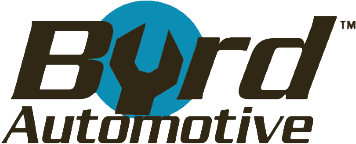 06/16/2020
Hayden provided excellent customer service while repairing our Toyota MR2. He went above his duties as a technician when the repairs were difficult and assisted in finding parts that are no longer available. Byrd Automotive is trustworthy and we are so appreciative of them going the extra mile!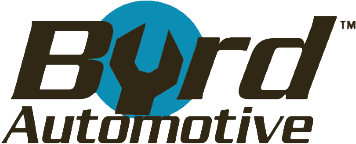 06/03/2020
These people are very professional in all the repairs they make. They will work on any automobile I have taken there with their vast experience in repairs. One of the most important factors that draws me there is the fact that it is obviously a family run business, in addition to giving me good value, good quality, and timely service.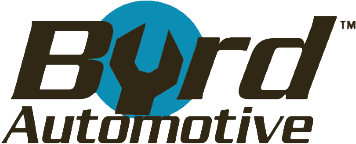 03/04/2020
Great service, great work, amazing staff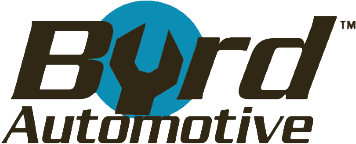 03/02/2020
Very fair and honest. Has always fixed my vehicles right the first time.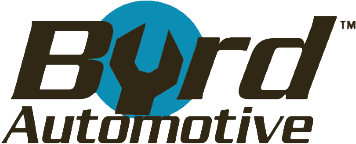 02/14/2020
Byrd Automotive gets a 5 Star plus rating from me. This customer friendly business offers timely, high quality service with integrity and professionalism at reasonable prices. At over 197, 000 miles, my Toyota Prius runs like a charm thanks in large part to the service technicians at this place of business.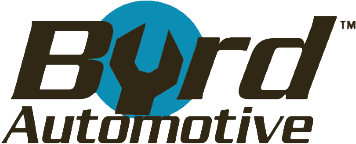 02/06/2020
I fully trust Byrd automotive to make sure that I am having only necessary work done on my car and that it runs well... excellent workmanship... and I also know they provide very reasonable prices! It can be tough to find a trustworthy, reasonable auto mechanic, but you should know that this is a great one! I drive from far away to have my car serviced at Byrd Automotive and it's worth it.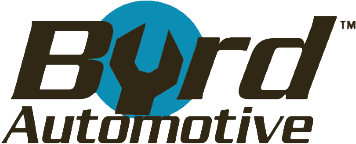 02/04/2020
Best place for Toyota and Lexus service and repairs. Honest and friendly. Eight vehicles in family never a problem with Byrd Automotive in 12 plus years of doing business there!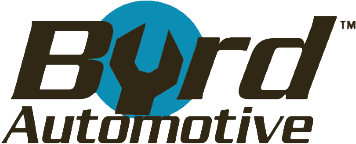 02/04/2020
Great service. Fair prices. They worked me in when I had an emergency and needed work done that day.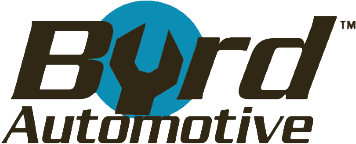 02/03/2020
Outstanding customer service, great atmosphere and overly pleased with the work performed on my vehicle. One of the better shops in or around the Lexington/Nicholasville area.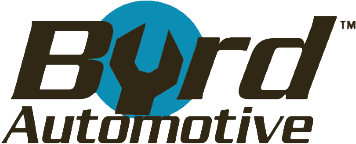 02/03/2020
Very friendly staff, very honest and great prices! We have been coming here for our mechanic needs for years, from oil changes to replacing an engine!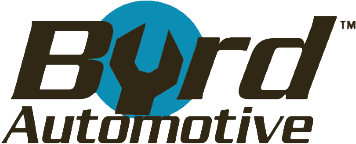 12/06/2019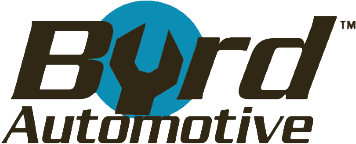 09/29/2019
Great service! Very dependable and responsibly priced labor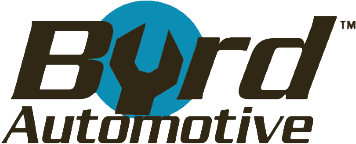 07/01/2019
Waited for me to pick up the car late! Reasonable and friendly. Great job.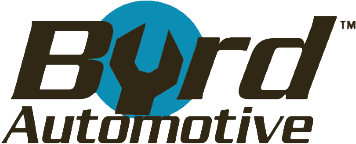 03/06/2019
Honest, affordable and knowledgable service.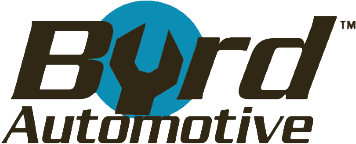 10/18/2018
My wife's car needed several repairs. A friend referred me to Byrd Automotive. Cameron was courteous, honest and friendly. I expected to be haggled toward a new transmission, etc and I expected the repairs to be close to or above $1000. What I got was the opposite. A little less than $500 and a couple days later, her car was riding like new. They did a great job, never tried to sell me on anything that wasn't needed and their pricing was fair. I would recommend anyone to Byrd Automotive.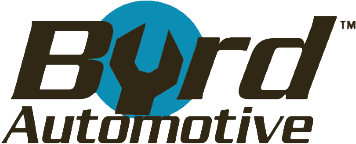 07/10/2018
Excellent service. Trustworthy.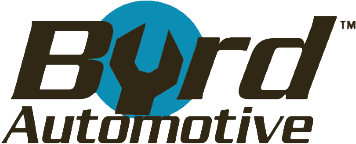 03/31/2018
These guys do good work, and they are honest. Hard combination to find! Definitely recommend.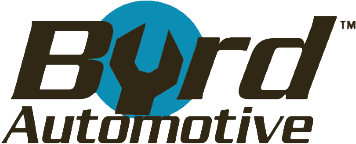 02/17/2018
Very friendly service. Great prices. Trustworthy and knowledgeable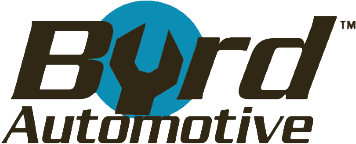 02/08/2018
Excellent service and honest people to deal with.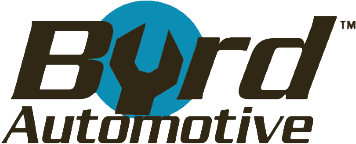 10/30/2017
I was passing through town when my truck broke down. Byrd Automotive was able to fit me in later that afternoon, were very professional, friendly, honest, and helpful. I really appreciated the time they took to explain and show me the issues, and only repaired what actually needed to be repaired. Great place, great people, great pricing! I will definitely return here if my car ever happens to break down in this area again.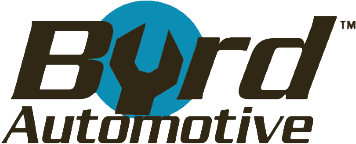 08/03/2017
I have never met these people, I live in Indiana and I had a bad experience with a dealership in Nicholasville. I had these guys check out my truck to make sure the dealership had done what they were supposed to do. We could have died driving home when we bought it and I didn't want to tempt fate a second time. Hayden went over and above, they checked it out, put it on a lift and assured me it was repaired. He even drove it home that night at my request. We had to pick it up when they were not open so he arranged for me to get my truck anyway. I have a family mechanic here in Mooresville Indiana who I LOVE and these guys are the mirror image! Fair, honest , knowledgeable and they really do care. Never once did they not answer my call. You have a jewel here Nicholasville!!! Support this wonderful local small business.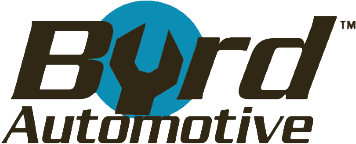 06/14/2017
I've been taking my car to Byrd Automotive for regular maintenance and any repairs for a couple of years now. I can always count on them to be completely honest and true to what they say. They also price their services fairly and stick to the timeline they give. It's a bit out of the way from where I live now, but it's worth the effort to take my car to Byrd Automotive. Highly recommended!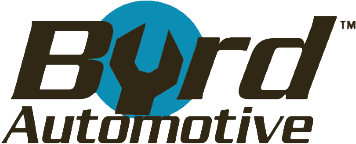 03/17/2017
Honest, quick, reliable service.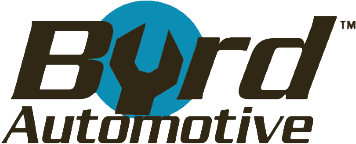 12/10/2016
First time going to them for car repairs, and they're very honest. I will definitely be going to them from now on in the future. I have really bad work hours, and they were still able to fit me into their schedule which I was greatly appreciative of! Great place and atmosphere.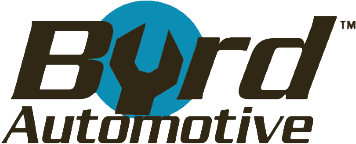 10/26/2016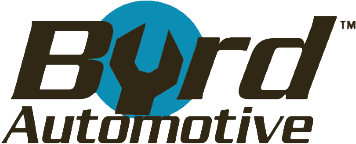 04/05/2016
Our family has used Byrd Automotive for years. Can't say enough good things about them. Very fair and do a excellent job. Gene and his staff are wonderful to deal with on any situation. Highly recommend Byrd Automotive.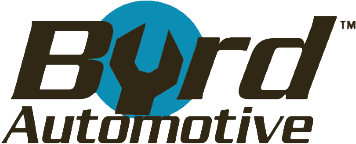 03/28/2016
I can't say enough great things about Byrd Automotive! Gene and everyone else who works there are friendly and reliable and you can tell they really care about their customers. They're always super accommodating and they make me feel like I'm valued. I've come to them with weird questions about why my car makes a certain sound or where a leak is coming from and they're always patient and respectable and do everything they can to get to the bottom of the problem. The guys are all really knowledgeable and friendly, the waiting room is super nice, and I also love that they bring their faith into their business. I feel like I'm in really good hands at Byrd and I'd recommend them in a heartbeat!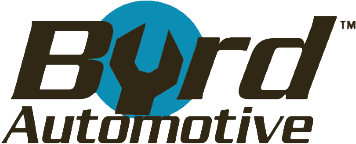 11/09/2015
The most reliable and honest mechanics in the area!! We have been taking our vehicles to Byrd for about four years now and they have our complete trust!! If you are looking for a mechanic, look no further. They will take good care of you!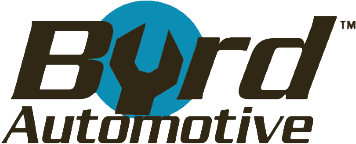 11/08/2015
My family and I have been taking our vehicles to Byrd Automotive for several years. Gene and all of the mechanics at Byrd Auto are not only tremendous mechanics, but they're honest and reliable as well; something that you don't always find with other mechanics. If you're looking for a mechanic you can trust that's concerned about your best interest, look no further than Byrd Automotive.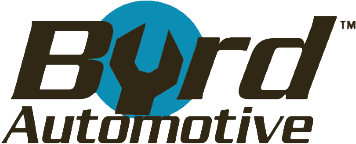 10/20/2015
Great mechanics and great guys. Care about fixing your car for the best price available. I've been coming here for close to ten years, and they're the type of shop/people that you can't say enough good things about.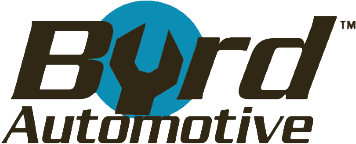 08/24/2015
Best mechanic in town! Honest and reliable with the best prices in town.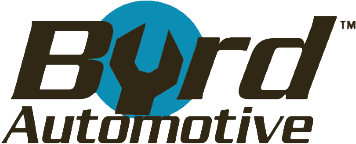 03/04/2015
Satisfied that the work was done well, and only what was necessary was done.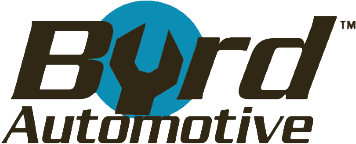 02/03/2015
Honest, reliable mechanics! Very dependable and knowledgeable. Gone through several repair places in the past and Byrd Automotive is the best!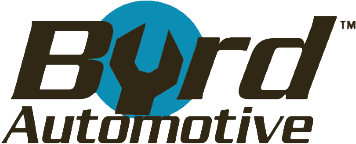 10/16/2013
Byrd Automotive is wonderful! You sense the honesty and integrity of this family owned business the minute you walk in the door. That alone would keep me coming back, but the level of auto skill is exceptional as well. I never would have found them without the recommendations of some of my friends. I know for many people that total cost for repairs is the primary issue on the consideration list. Byrd Automotive is very reasonable with your check book as well.
Discover More About Reviews and Repair Services At Byrd Automotive Repair in Nicholasville

General Maintenance
Auto Repair Near Paris
Miscellaneous Auto Services
Testimonials
Brad Morgan

, 05/20/2023
Quality work, with a family atmosphere. The crew at Byrd Automotive are some of the most reputable folks you'll find around central Kentucky. Highly recommend for all of your automotive repair needs.
view all reviews